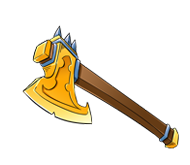 New Auction System
The Survival 1.11 update broke our AuctionHouse system, which hasn't been updated by the plugin author in a while. Today I am pleased to announce a new Auctions system! The new system involves an actual bidding system, and GUI menus to take you through every step of the auction process. Type /auc to begin:
It is currently just on the Survival server, and will be added to the other gamemodes in a few days once we know that it is stable.
Listing limits:
Battler - 2
Brawler - 3
Bruiser - 4
Champion - 6
Gladiator - 8
Head Database
After popular request, I am pleased to announce that we have added the Head Database! Type /hdb to open the menu, which has over 1700 heads (at the time of writing this post). The Head Database is available for ranks Bruiser+:
This will be live on SkyBlock...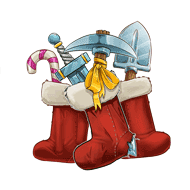 Advent Calendar
The Advent Calendar is now available! Every day, a new item will be available for that day only! Make sure you come online every day to claim the prize! The Advent Calendar contains all sorts of fun and whacky items! Type "/adventcalendar" in-game to loot it!
Christmas Package and Sale
The Christmas 2016 store package is now available! It contains:
Exclusive Christmas 2016 Kit (/kit Christmas2016 - 7-day cooldown)
Fix your inventory (/fix all)
Exclusive Character Glow (/glow)
Exclusive '#Christmas2016' Forum Tag
The Christmas package will only be available until Jan 2, but you will keep the perks forever! Learn more about the Christmas package and what it contains! Grab it...